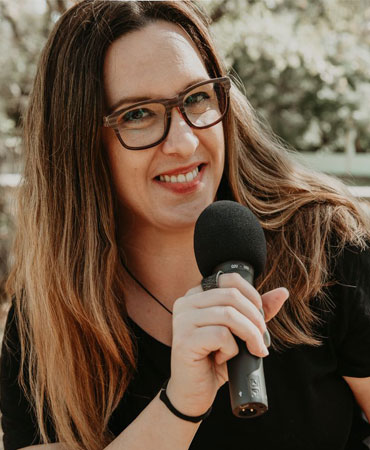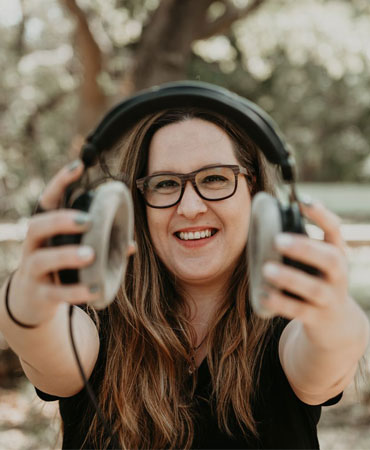 I'm the strangest and most unusual-thinking podcast person you'll ever meet.
I value:
Ethical marketing over dollars

A world where sustainable and slow growth are the norm instead of quick fixes

Authenticity over pushy and salesy tactics

Strategy and creativity over cookie-cutter marketing
When I entered the entrepreneurial world, I drew into manipulative marketing tactics, and persuasive language thus I thought "this is the way marketing works", so I tried to do the same. Thankfully, I discovered a different world where authenticity, slow growth, and creativity prevailed. Looking back, I'm thinking of the expression " hindsight is 20/20".
I now confidently sell from a place of integrity, serving clients and sharing all I know about podcasting with you without holding back or trying to sell you on something you don't need or want.
I've got a lifelong interest to listen to podcasts that sound & feel good. That's good news for you! My passion for taking long walks in nature while having headphones on introduced me to podcasts. From this very moment, I felt podcasting was about to change my career and life.
In 2019, I started working behind the scenes in helping podcasters launch and produce their shows and dedicated countless hours to learning audio production, becoming better at my craft, and serving my clients in getting their message out there to support their business. I've read podcasting books, bought audio production courses, and did the work to learn as much as possible about podcasting and marketing a show.
I've also attended a couple of workshops, but most of what I have learned came from working with clients and paying attention to what's working and what's not.
I'm obsessed with:
A strong Freddo Cappucino (a Greek recipe for iced coffee)
Netflix. As a cinephile, I like to make time to watch my favorite shows on the weekends
Podcast listening. Aside from editing, I'm actively listening to podcasts every week, so I have at least five shows on deck.