Podcast launch and management services for
eco-conscious & ethical coaches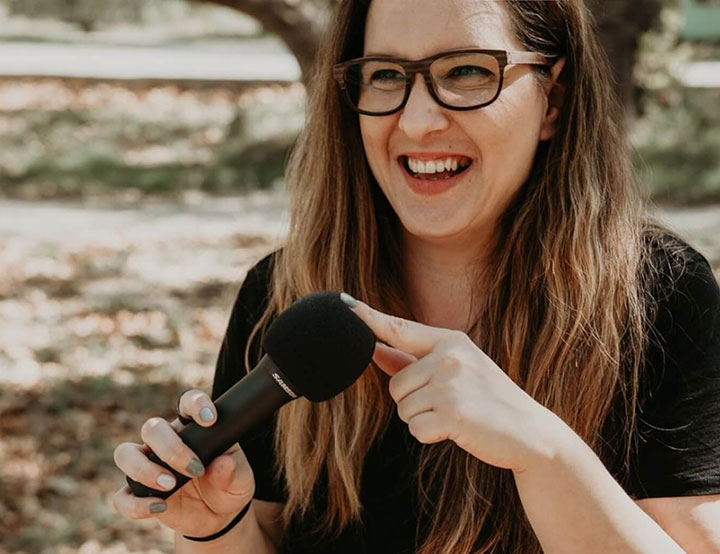 Whether you're here to explore my podcast launch and management services or just to connect, Welcome! If you feel called to pursue the entrepreneurial route, as I do, you know that your business is a vehicle for change in the world.
If this feels aligned with your beliefs, I am delighted to welcome you here – to start with a note about this site.
Typically, a homepage is designed to lead you down a crafted path. Although I respect that, I take a different approach.
I wanted to give you a place where you would feel comfortable learning about me or the ways in which I can support you in growing your human-centered business.
You have an authentic message to share and
want people to hear it
What if what I want to say no one wants to hear it?

What if my message isn't good enough?

What if interviewing people is not in my wheelhouse?

What if I'm not made for public speaking?
Hence, these questions turn into "I'm launching a podcast next quarter, I need to get better at it first, I need more people wanting to hear my message, more branding, more clarity.
Clarity and assistance are what make a difference in getting started or consistently publishing your podcast.
We all need support, guidance, and a thought partner to help us navigate complex projects and goals – someone who knows the nuts and bolts of launching and managing a podcast, so you can focus on creating content that builds meaningful relationships.
I believe where there's an authentic message there's power
Podcast launch and management services
I support heart-centered coaches and sustainable business owners guided by an ethical and eco-conscious mindset, measuring success in the number of people they can connect with, and selling their services from a place of honesty.
Consultants and service-based businesses driven by an eco-conscious and ethical mindset.

Human-centered marketers and solopreneurs.

Wellbeing and holistic practitioners.

Ethical designers, copywriters, and freelancers with shared values.

Business owners who care about people and the planet.
We might love each
other a lot if you
Are a heart-centered coach, consultant, or sustainable business owner driven by an eco-conscious and ethical mindset.

Want to be better at marketing your business, simply because making 15-second Instagram Reels doesn't feel good nor sustainable.

Keep putting your content marketing into the background. You've been planning to allow your marketing more time, focus, and launch a podcast… but… uh… you just never felt there was time to do it?